Edited by Jean Khalfa, Fellow and Newton Trust Lecturer in French at Trinity College, Cambridge, this incisive exploration of the artist's book was published in conjunction with a major exhibition held at the Fizwilliam Museum, Cambridge, in 2001.
Lavishly illustrated with images from the Bibliothèque Littéraire Jacques Doucet in Paris, The Dialogue between Paining and Poetry is a collection of essays contributed by some of the leading experts in the field, including the director of the Bibliothèque, Yves Peyré.
This is the most authoritative and comprehensive English language book on the subject yet published. It is beautifully produced, including 19 full colour plates.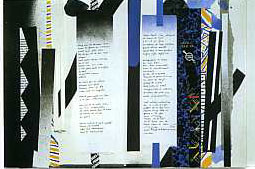 * * * * *
The collaboration – or 'dialogue' – between poet and visual artist is an essentially French phenomenon, which flourished from the end of the 19th century, and continues in publishing traditions today. The dialogue not only emphasised the physical and conceptual links between words and image, but produced some of the most memorable imagery of the 20th century.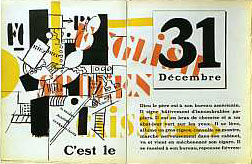 Some poets felt they were naturally involved in a dialogue with the visual arts, and artists came to use the space of the page in a poetic and not simply illustrative manner. Throughout the period under review in this study, the artist's book becomes a medium as distinct as painting, printmaking and sculpture.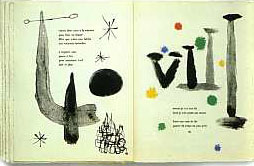 TABLE OF CONTENTS
Introduction

Art Speaking Volumes by Jean Khalfa

Chapter 1

From Nevermore to Eternity:

Mallarmé, Manet and 'The Raven' by Michel Hannoosh

Chapter 2

La Prose du Transsibrien et de la petite Jehanne de France by René Riese Hubert & Judd D Hubert

Chapter 3

The Poetic Jouissance of André Masson by Alyce Mahon

Chapter 4

André Du Bouchet and Pierre Tal Coat by Emma Wagstaff

Chapter 5

Dorny, Noel, Debré: Two Creative Dailogues by Andrew Rothwell

Chapter 6

The Making of the Livre d'Artiste by David Blundell & Amélie Blanckaert

Chapter 7

A Glimpse of the Future by Yves Peyré

Bibliography