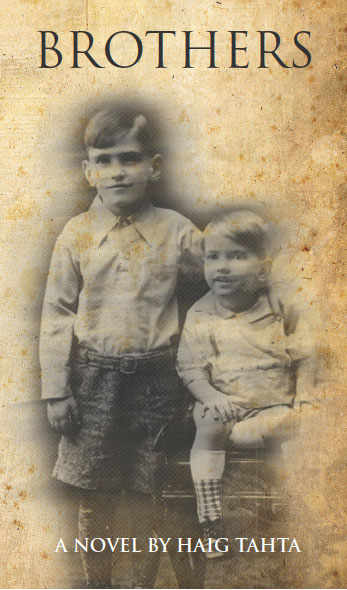 Brothers carries forward the story of Conrad and Billy, the sons of Harry Bridgeman and his Armenian wife Olga, the two principal characters in Haig Tahta's Constantinople Trilogy.
Conrad, 9 years older than Billy, cool, reserved and overflowing with empathy for anyone younger or more vulnerable than himself, has loved and looked after his little brother since childhood. Separated during World War II, Conrad joins the British Army as an Intelligence officer. In 1948, after six years, he returns home to take up his place at Oxford.
But already 25, Conrad finds that his life has been profoundly changed by the war, so for him the student coming-of-age rituals are banal. Billy on the other hand, is at the opposite extreme. A brilliant mathematics student, he is still naïve, self-centred, bursting with teenage hormones and in love with 'love'. The brothers' relationship with each other and with the several women in their lives develops and expands right up to a moment of drama when Billy betrays his brother's love.
Meanwhile, running like a thread through the narrative, the end of World War ll sees the decline and fall of the British Empire. Conrad's last assignment with the Army is to work in Palestine during the final days of the British Mandate. Billy, guilty of betrayal, and seeking love and redemption is involved in the last flickers of Empire which was the Malayan emergency.
BROTHERS
by Haig Tahta
ISBN: 9781900355766
Pages: 249
Price: £12.00
Puchase through Amazon>>>